Why stop at just a riser recliner chair when you can have a matching sofa? Our matching sofas are available in each range and can be built to match the design of your riser recliner chair. You can choose to have a standard static sofa or as a riser recliner sofa as well. Both 2 and 3 seaters are available!
Riser recliner sofa option
Matching sofa to each range
2 or 3 seater sofa available
Available in 100s of fabrics or leathers
Order now for GUARANTEED CHRISTMAS DELIVERY!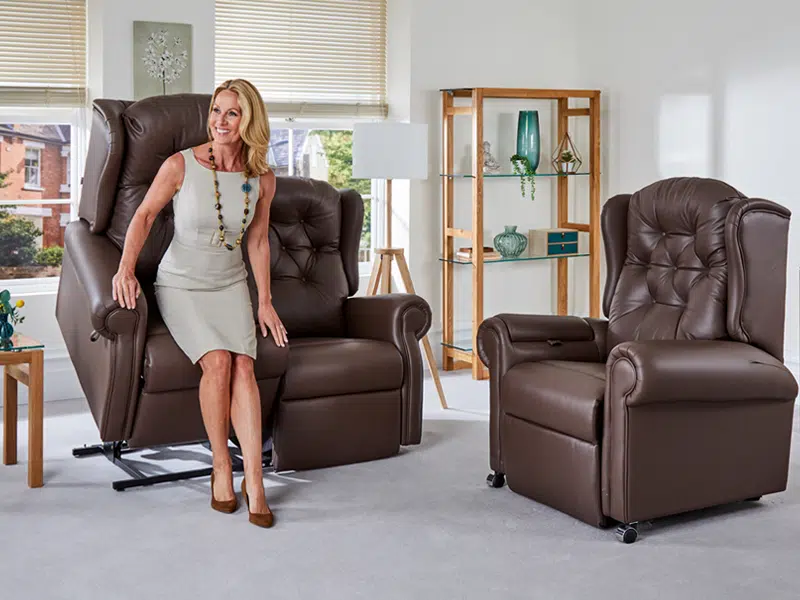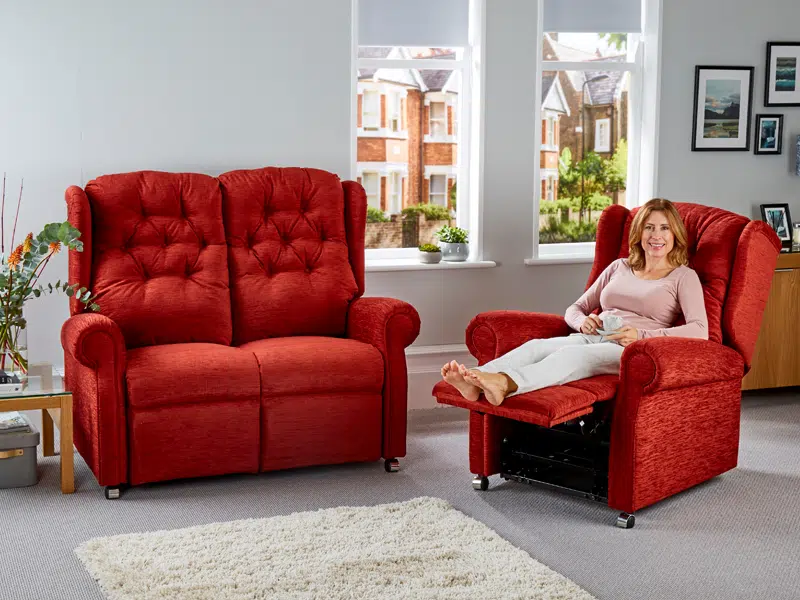 More about our
Matching Sofa
Whatever your décor or sized room, our skilled craftsmen can make a stunning two or three-seater sofa perfectly proportioned and wonderfully comfortable to suit you.
With a choice of soft fabrics, luxury leathers and endless colours; spoil yourself with a matching sofa to your riser recliner chair.
We have no doubt that your new recliner will make a positive difference to your quality of life, but with the addition of our optional extras, your comfort and relaxation are taken to another level!
The Recliner Factory offer a full range of accessories to really make your recliner your own. As your riser recliner comes direct from the factory, we tailor and build your chair around you.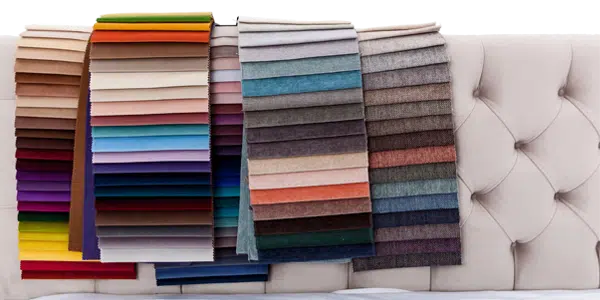 Choose from 100s of fabrics and leathers available in our range. During your home visit, your product specialist will show you all the fabrics available in our selection and can help you match the chair to your style and room decor.
To help you sit comfortably, our recliner chairs are built around your needs. We take every little detail into consideration to make you as relaxed and supported as possible.
Sizing is important when you are considering a riser recliner chair and in order to get the best support possible, your chair needs to be correctly sized. We'll make recommendations based on your living space and tailor the chair around your needs.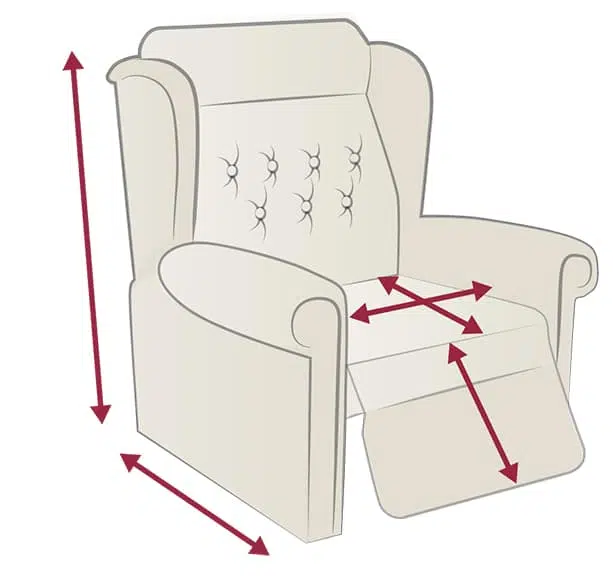 We know that choosing the right riser recliner chair is an important decision – so we naturally offer you the opportunity of trying one in the privacy and comfort of your own home before making any purchase choice. Wherever you are in the UK, one of our trained, nationwide advisors will call by appointment, bringing a demonstration model for you to try. You can experience the various chair positions and even enjoy a relaxing massage!
Our primary aim at this point is to make a full assessment of your needs and advise on which of our models will best suit you and any ailments you may have. You will also get the chance to ask questions and choose and discuss colours, fabrics and optional extras. We will leave you with a quotation and, after that, the choice is entirely up to you.
Why Choose The Recliner Factory?
VAT Relief Saving
If you have a long-term illness or you're disabled, you can receive VAT discount.
Free UK Delivery
We offer FREE delivery and installation of your riser recliner chair to anywhere in the UK.
3-Year Guarantee
We offer a 3-year comprehensive guarantee, so you have peace of mind when it comes to repairs.
FREE Removal of Old Chair
We remove and dispose of your old chair for FREE. Included as all part of our service.
Interested in this Riser Recliner Chair?
If you're interested in this riser recliner chair, enquire today!