We understand that not everyone can manage to get out to stores. That's why, at The Recliner Factory, we offer a Free home demonstration where you can try our riser recliner chairs in the comfort of your own home. Our demonstrations are all no obligation, so you can take time over your decision to buy. Consider it a try before you buy!
Our product specialists are fully trained to advise you on the best riser recliner chair to suit your needs. They will go through any ailments and conditions you may have and can advise on a riser recliner chair best suited to relieve any aches, pains or conditions you may be experiencing.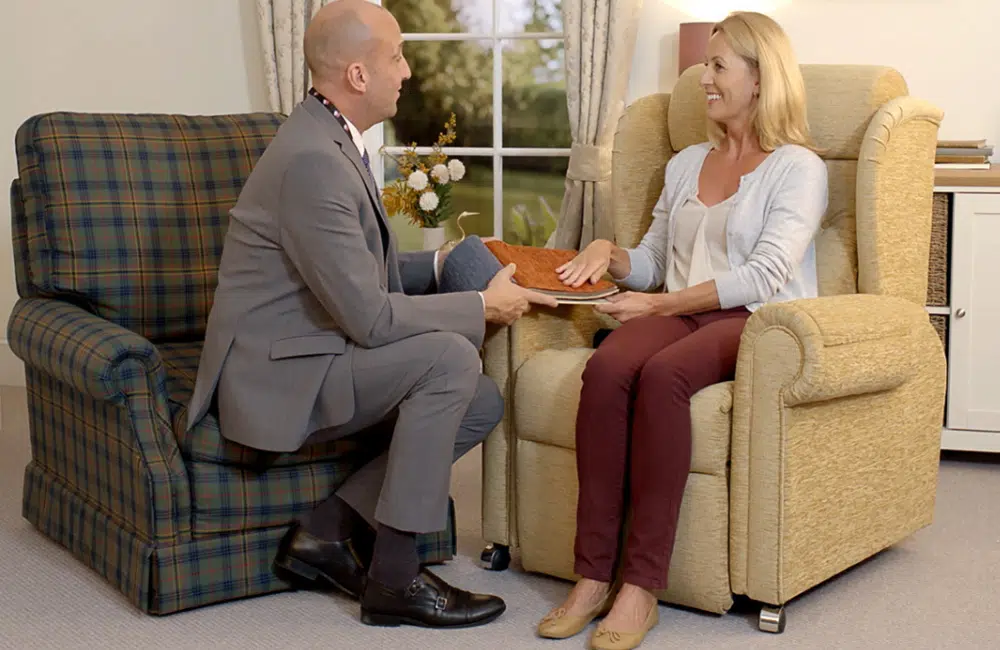 Our Home Demonstration Service Charter
We will always give you the name of the Product Specialist visiting your home
All product specialists carry photographic identification
We encourage you to have a friend or family member present
Remember, it is free and there is no obligation to buy; if the chair isn't suitable, we wouldn't want you to have it!
To book your home demonstration, simply fill out the form below and one of our friendly team will be in touch to confirm.