5 Benefits of Rise and Recliner Chairs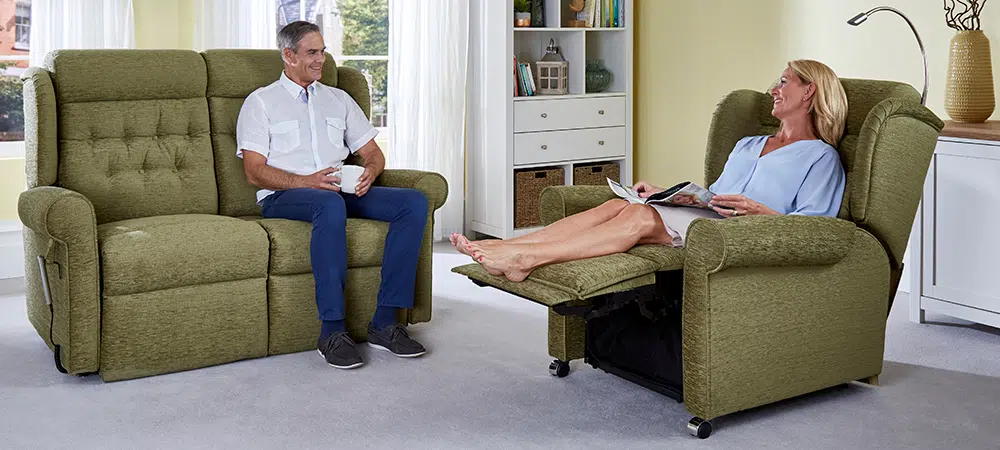 Those who struggle with sitting down and standing up from a chair are increasingly turning to rise and recliner chairs to help provide additional support in their day-to-day lives.
If you're looking for continual comfort whilst seated and would love the ability to independently get to your feet again, a riser recliner could finally provide your answer. Explore 6 amazing benefits that rise and recliner chairs can provide you.
1. Rise and Recliner Chairs Provide Customised Comfort
A rise and recliner chair is supremely comfortable and can support you safely and comfortably regardless of how long you are sat down for.
Rise and recliner chairs are infinitely adjustable, allowing you to find the perfect position of comfort. Whether you are rising, sitting, have your feet up or want to fully recline whilst relaxing and resting, a riser recliner adjusts around you.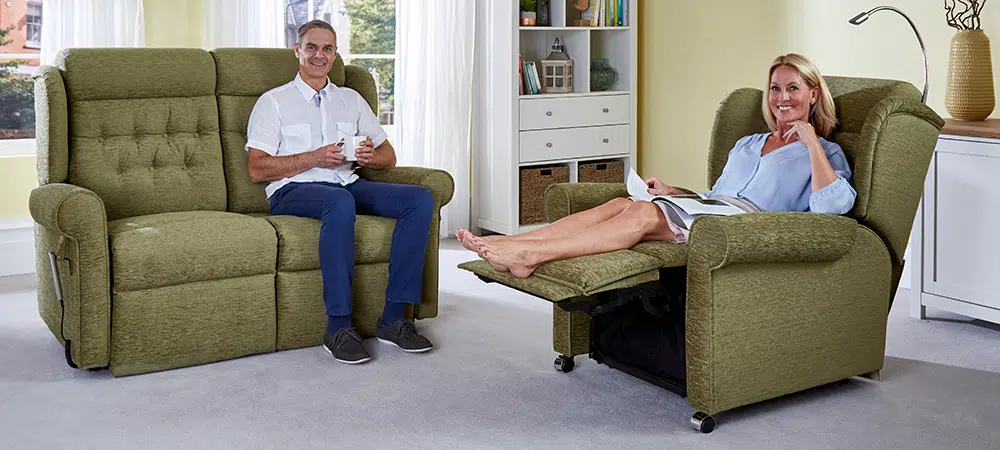 2. Made to fit you perfectly
Did you know? At The Recliner Factory, we understand that not everyone is the same size, shape, weight or height- so neither are our chairs.
All our models are made to your exact requirements for your comfort needs and requirements.
They also come in a wide range of fabrics including leather to suit your individual tastes and room décor.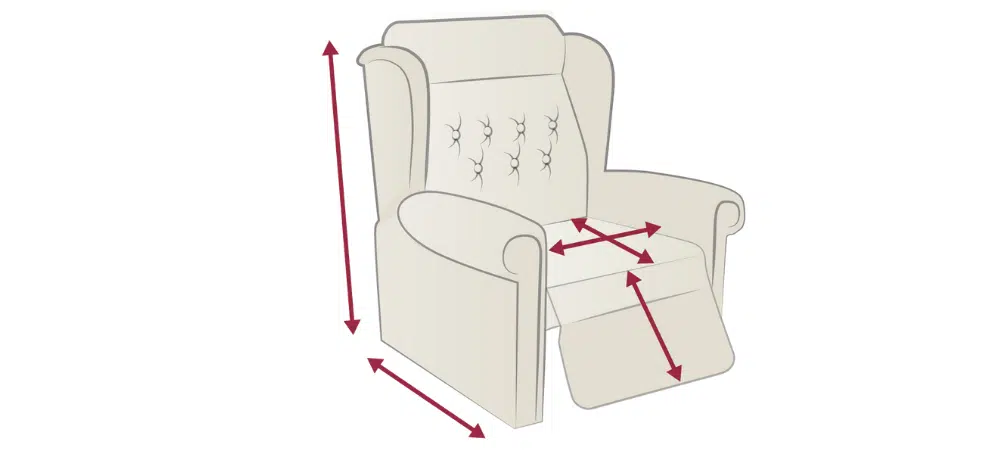 3. Temporary relief from aches & pains
Another advantage that a rise and recliner can offer is temporary positional relief from medical issues such as:
Arthritic pain
Backache
Aching joints
Good posture is essential in avoiding the distressing pain or discomfort caused by back problems or arthritis, so our rise and recliner chairs can ensure you are correctly supported along all points of your body.
By adjusting the movable back and leg rest, you will be able to find just the right sitting or reclining position for you, allowing you to temporarily enjoy some blissful relief from the misery of backache, aching joints and arthritic pain.
You put most strain on your back and knees when you get OUT of your chair. The riser recliners available at the Recliner Factory will raise you to an almost standing position. This means you can avoid unnecessary load on your back and knees, reducing the risk of any further pain or discomfort.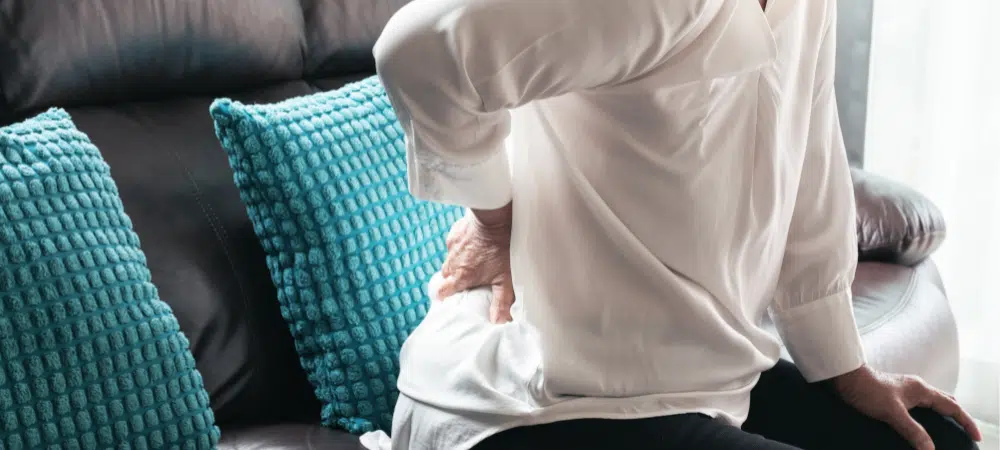 4. Rise and recliners increase your independence
Stay independent for longer with a riser recliner chair. If you prefer to get around by yourself and don't want to feel like you are dependent on others, a riser recliner chair is perfect.
At the simple touch of a button, you can lower yourself into a sitting position or rise into a standing position, all by yourself.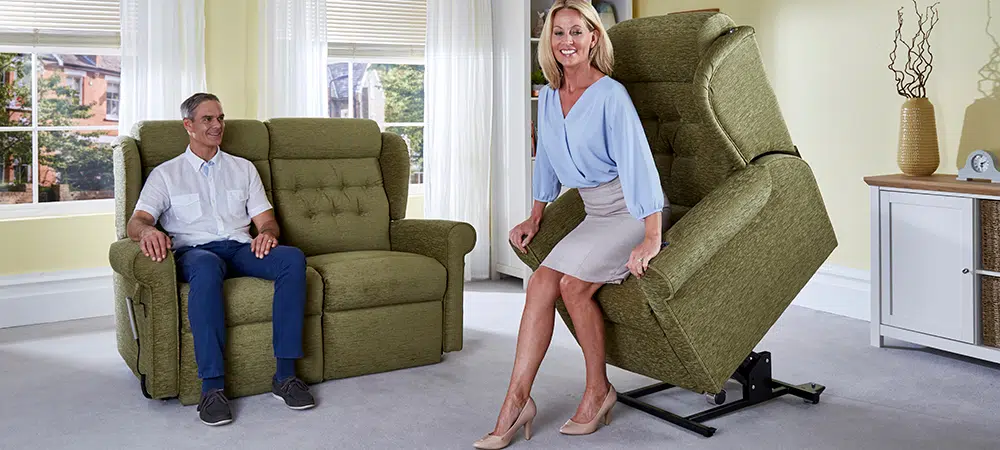 5. Accessories
Riser recliner chairs are available with additional pockets and storage compartments, which are great for conveniently storing your books, magazines and mid-afternoon snacks!
While many recliner chairs are likely to provide the above benefits, more advanced models can offer advantages you may never have considered. These added extras can make your chair even more comfortable and can offer greater benefits than standard recliner chairs.
At The Recliner Factory offer a wide choice of additional optional extras including:
Luxury massage – Take advantage of our optional built-in massage system to relieve muscular tension and stress.
Reading Light – the perfect way to focus with the help of some target lighting.
Heat Pad Cushion – Operates as an integrated system within the backrest itself. Alternatively, use as a detachable cushion to place on your legs to improve circulation.
Arm Covers – Preventing wear and tear, arm covers will keep your chair looking as good as the day you bought it
Guardsman Stain Protection – Choose the Guardsman 5 year fabric or leather protection plan and protect your furniture from those unwanted spill marks and stains.
6. Support British Manufacturing
Take advantage of the knowledge of true British craftsmen who produce high quality furniture that will not only stand the test of time but also provide the ultimate in support and comfort.
Tradition and Skill – At the Recliner Factory we are a well-established British manufacturer of furniture with over 30 years of experience behind us.
Environment – High standards of environmental management, and health and safety controls embraced by The Recliner Factory can offer peace of mind to buyers.
Aftercare – you can expect a far better and more efficient after sales service when you buy British furniture. The Recliner Factory are proud to offer a 3-year warranty on its products for your complete peace of mind.
If you would like to explore the advantages that a riser and recliner from The Recliner Factory could provide you, please contact us today. Alternatively you can request a brochure here.
Interested in a New Riser Recliner Chair?
Order a brochure below for more information on our riser recliner range.
Our riser recliners adjust to a variety of positions and can raise you effortlessly to your feet, all at the…