How Does A Riser Recliner Work?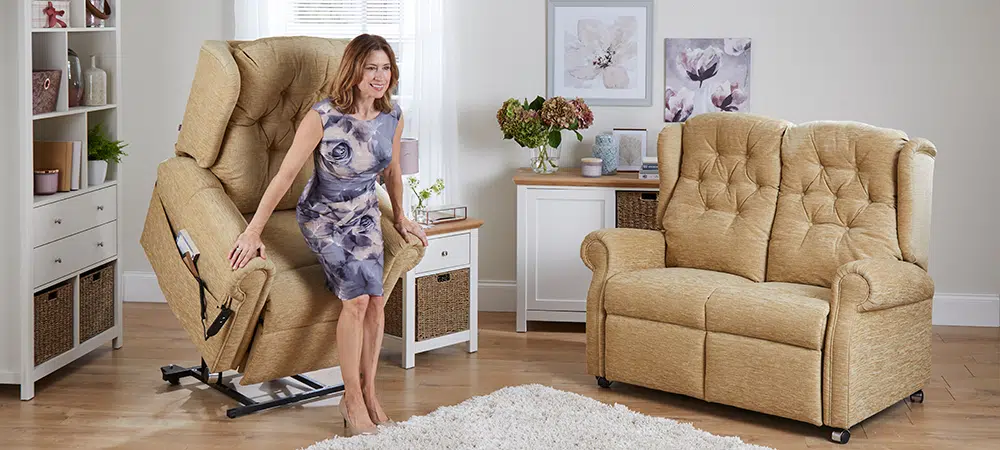 Our riser recliners adjust to a variety of positions and can raise you effortlessly to your feet, all at the simple touch of a button.
1. Sitting
Made to your specific size requirements, your recliner will support you perfectly while seated, ensuring optimum seat height, depth and width. Ergonomically designed and beautifully proportioned, its supreme comfort makes it the perfect armchair to relax in, for now and the future.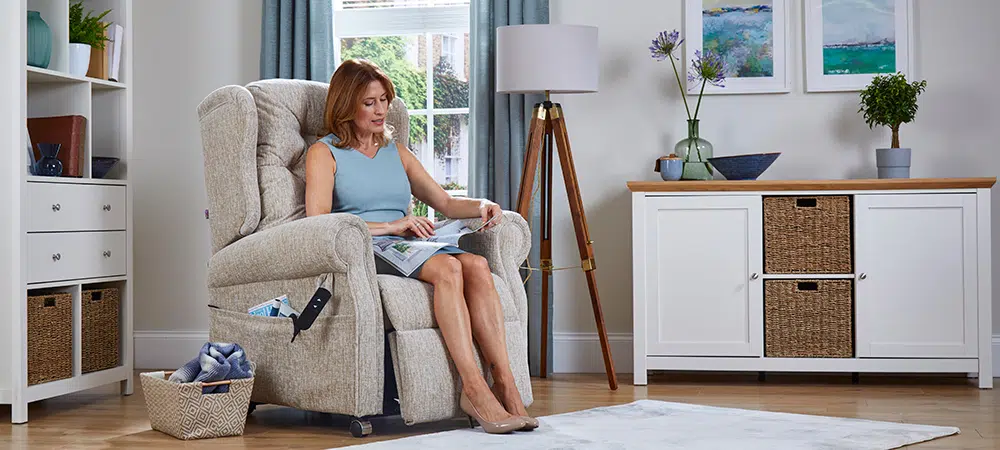 2. Feet-up
Take the weight off your feet at the touch of a button – your chair will be sized to fit your legs correctly so you'll always feel supported. This is the perfect position for relaxing when reading, resting or watching TV whilst ensuring optimum comfort.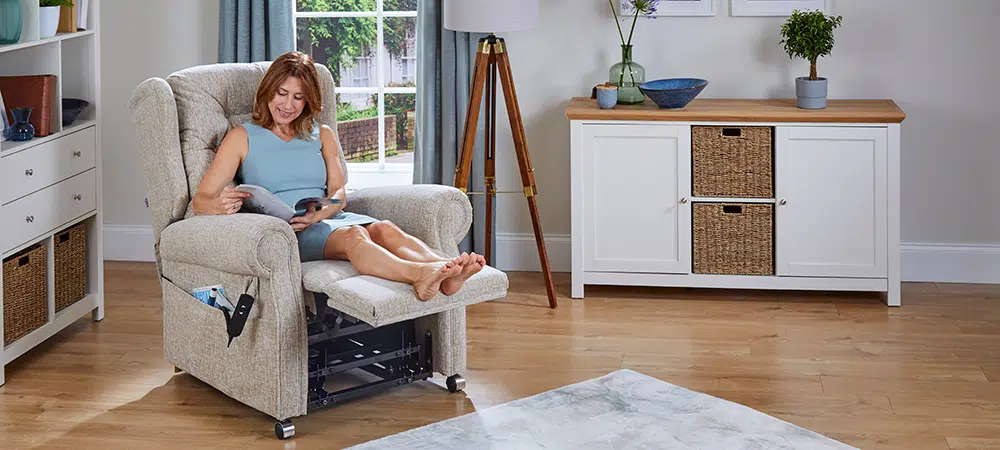 3. Reclining
An ideal position for your afternoon snooze or for enjoying a soothing massage from the optional built-in massage system. One touch of the control will lift you smoothly back up with no strain and no effort.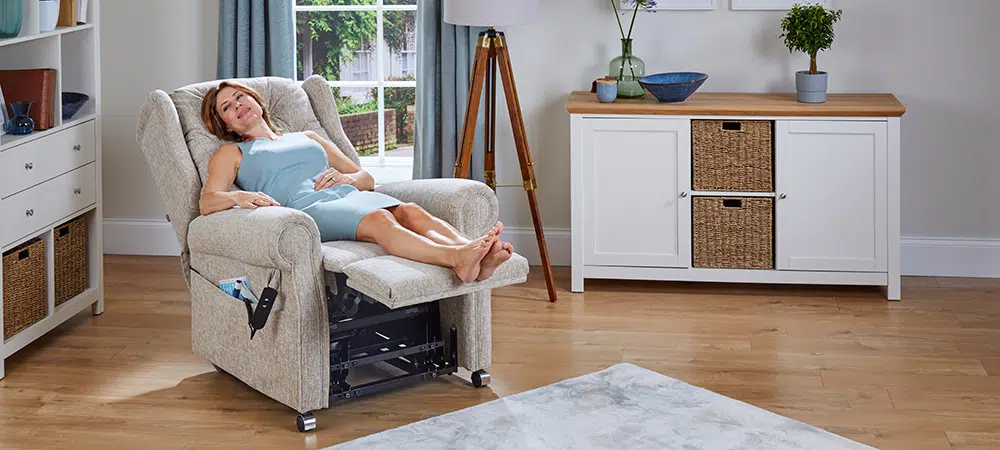 4. Rising
Our electric power recliner chairs use a near silent motor to help lift you to your feet and can help ease strain on your arms, hips or legs – ideal for the elderly or for those of you with limited mobility or a disability – and great for help with sitting down too.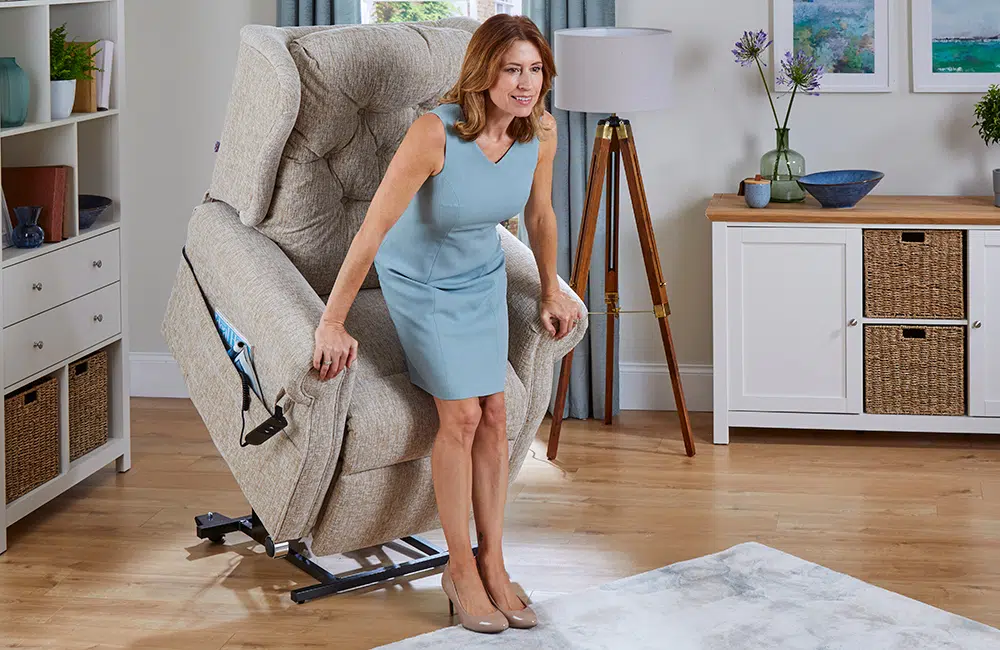 Interested in a New Riser Recliner Chair?
Order a brochure below for more information on our riser recliner range.
Read about whether to choose a power recliner or manual recliner, plus get answers to the most commonly asked questions…