Riser Recliner Chair Accessories
Add the finishing touches to your new riser recliner chair with these accessories. From in-built massage and heat to a reading light or arm covers, complement your lifestyle and enhance your riser recliner experience.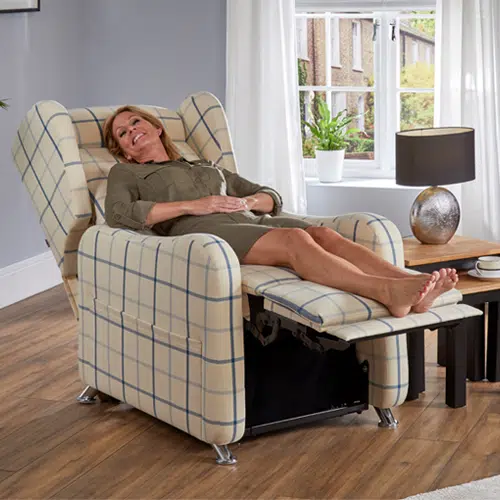 Full body or concentrated massage
Control intensity of massage with remote
Optional wireless control
Take advantage of an in-built massage system and enjoy a relaxing massage, controlled with an easy-to-use handset, all from the comfort of your recliner.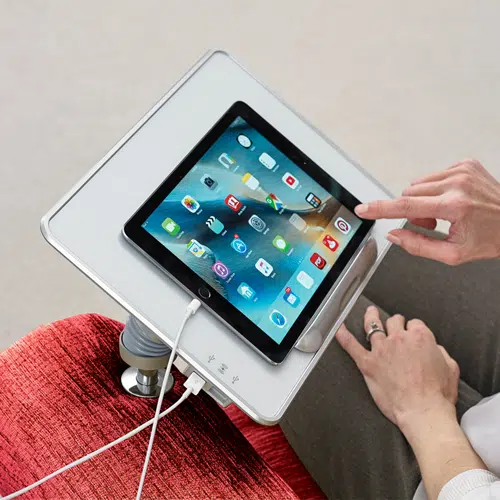 Our latest handy accessory, the new edition 3-in-1 powered tray table has an array of features to ease relaxation in your new recliner. The tray table removes, swivels, and even charges mobile and tablet devices via the handy built-in USB port. You just simply click the table in place.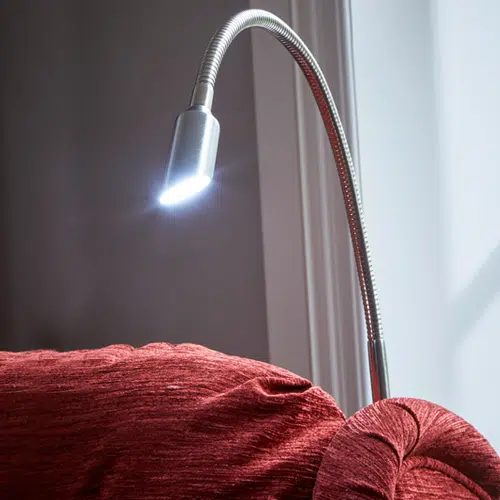 Focus light onto book for reading
The ideal way to settle down on your riser recliner chair and read a good book, our reading lights are built into your chair and can be positioned to create the perfect focus light for reading.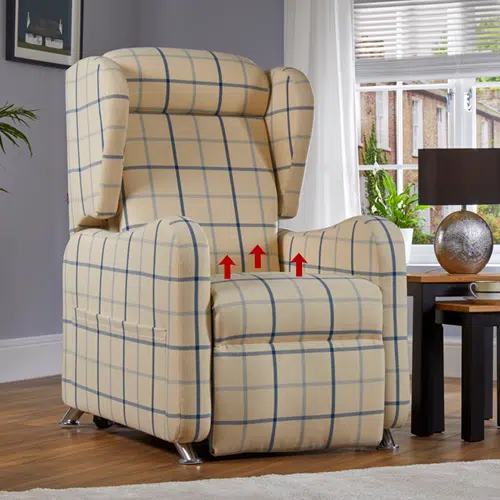 Heat built into your seat
ldeal for helping aches and pains
Ease away aches and pains with the in-built heat system on our riser recliner chairs. Easy to use, with a simple button on your control, relax in the comfort of your riser recliner chair.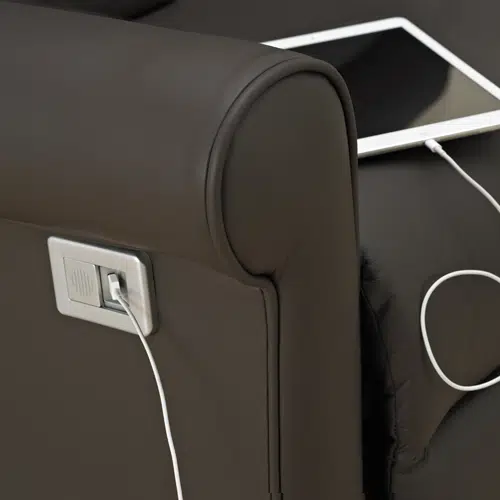 Ideal for charging tablets and phones
A USB charging port can be built into the side of your chair for convenient charging. This is powered from your chair and saves the need for wires and plugs stretching across the room.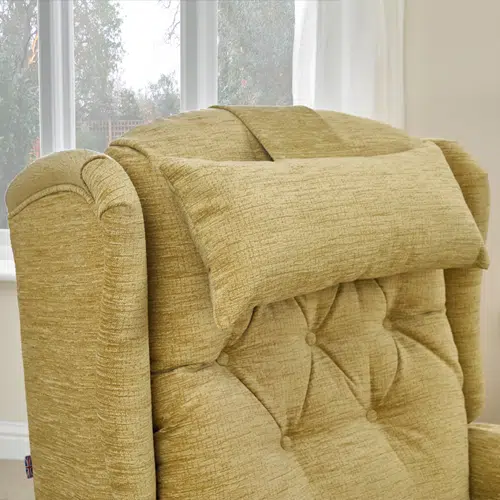 Extra support for neck and head
Made in same material to match chair
To make your reclining experience even more comfortable, opt for a head cushion which offers extra support for your neck and head.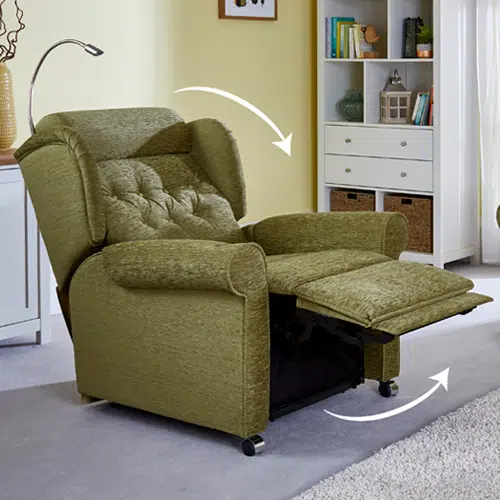 Back and leg sections operate independently 
Get the best position right for you
We offer dual control on most of our riser recliner chairs. This simply means both the back controls and feet controls can move independently of one another. This means you are able to find the perfect comfortable position.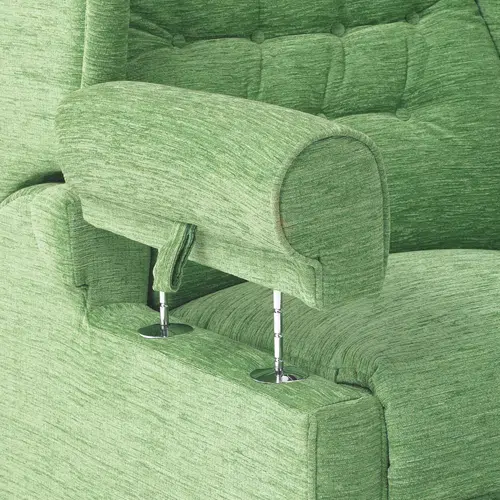 Useful if you use a wheelchair
Get in and out of recliner easily
Simply remove arm for easy access
This innovative extra ensures that you can easily get in and out of your recliner. Ideal if you are a wheelchair user, simply remove the arm and transfer onto the seat. The arm easily slots in and out of place.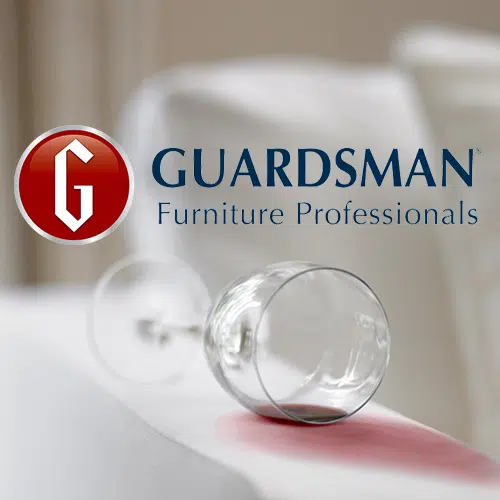 Guardsman Stain Protection
Protects chair material from accidental stains 
Extends life of new riser recliner chair
Peace of mind for years to come
Once you've picked your new riser recliner chair, you'll want to keep it looking great for years ahead. If the worst should happen and your new chair is stained or accidentally damaged, it needs to be put right fast, hassle free and without paying out more money. That's where a Guardsman Protection Plan can help.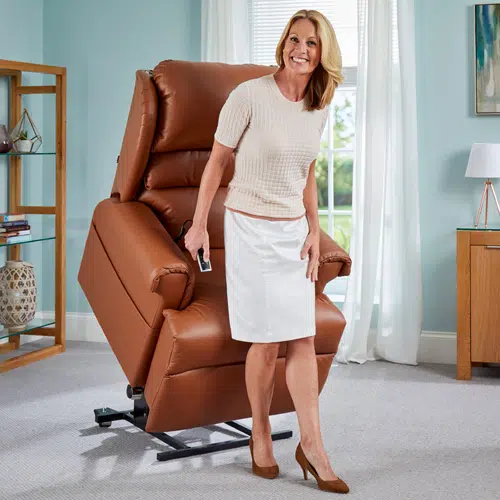 Battery power if mains power fails
Peace of mind in power cut
Still have use of chair without mains power
In the event of a power cut or if your mains electricity cuts out, our battery backup system means you can still operate your riser recliner controls. This brings peace of mind for when you need it the most.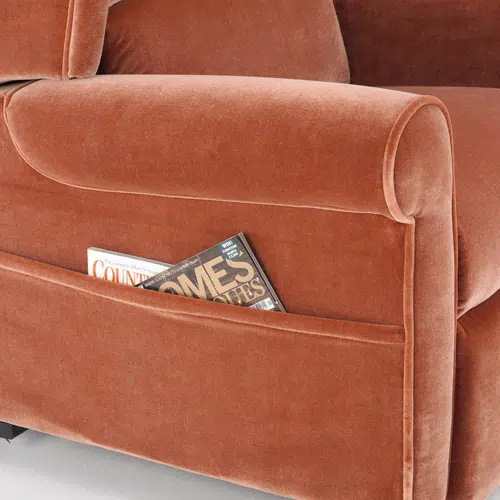 Useful easy access storage
Ideal for magazines and newspapers
For easy storage, the side pocket is made in the side of your chair. Use this for easy access for things such as magazines, papers or even remotes!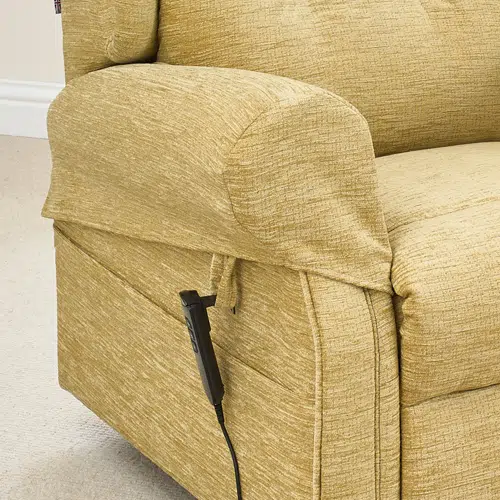 Protect arms from wear and tear
Protect your chair by opting for arm covers. Created in the same material as your chair, arm covers prevent excessive wear and tear of your chair arms.