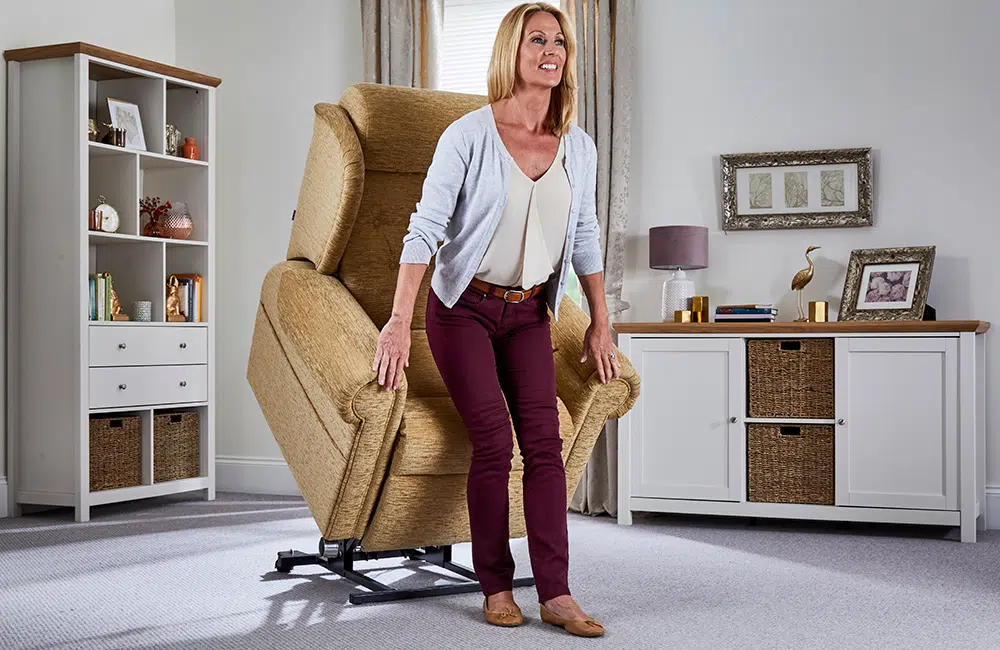 A riser recliner chair could improve your quality of life.
If you are disabled or have a loved one with any form of disability, then a riser recliner chair from The Recliner Factory could be just what you need. With a riser recliner chair, you can:
Recline the chair to a position that offers you the most support and comfort
Enjoy temporary positional relief from your aches and pains and other problems
Avoid the struggle of trying to get to your feet unaided
Maintain your independence in your own home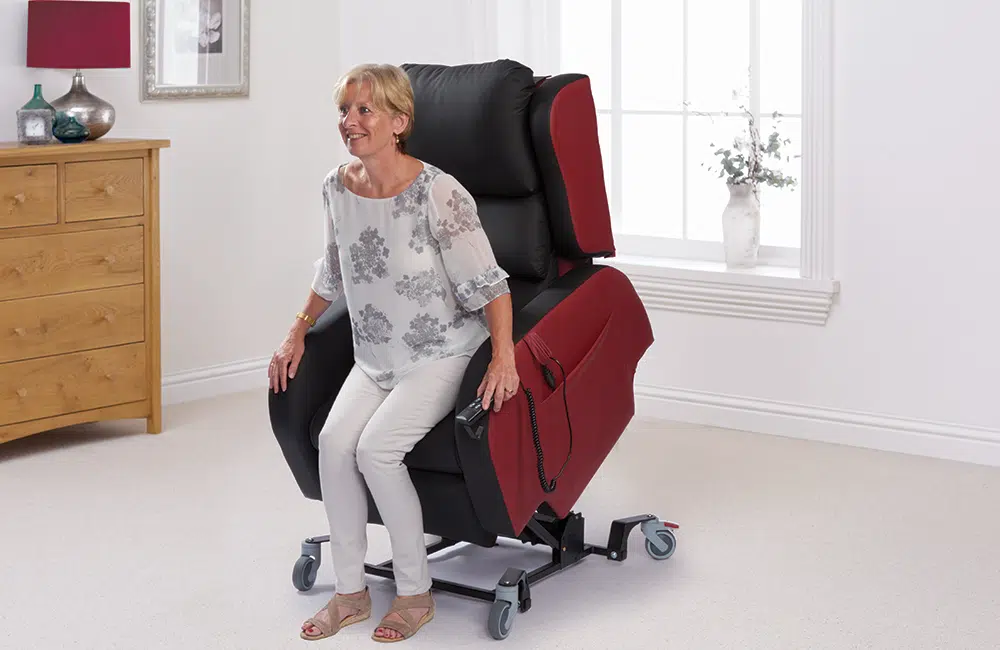 A chair best suited to you and your disability needs
At The Recliner Factory we ensure our chairs offer you the best sitting and reclining position for you, whatever your disability. Height, width, foot rest position and depth of supportive cushioning are all considered to make sure you benefit from the correct sized chair and will be fully supported and comfortable all day long.
Help getting in or out of your chair
A riser recliner chair could be the perfect chair for you if you are disabled. It not only offers you all round support and supreme comfort, but it will also elevate you to a near standing position if you find getting out of your chair a bit of a struggle.
Once safely seated, you will be able to adjust your chair through a range of positions including raising your feet or fully reclining for an afternoon nap. Unlike many other recliner chairs, a disability chair from The Recliner Factory does not have set positions, so you can minutely adjust it to find the most comfortable one for you.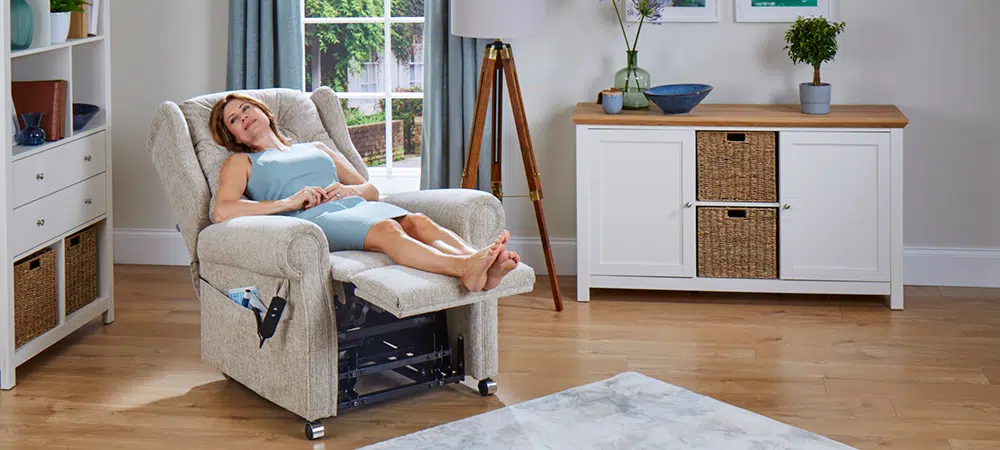 Suitable for wheelchair users
For wheelchair users we offer the option of a removable or drop down arm rest.
By removing or lowering the arm rest it becomes easier to transfer between a wheelchair and chair, often without the need for additional help.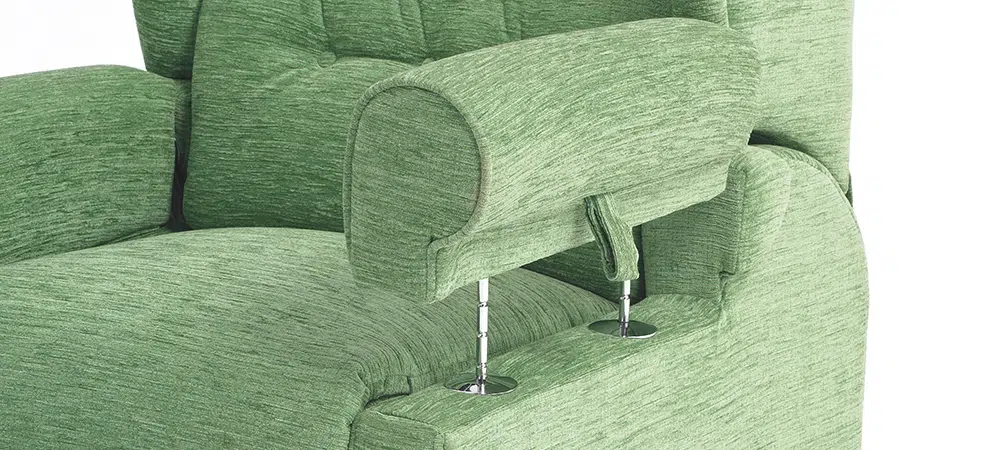 Quality British built at factory prices
We are proud of the fact that we hand-build our range of chairs in our own factory in the West Midlands. We employ unrivalled quality standards and we only use the best materials in the construction of our furniture.
Unlike sub-standard imports which can be unstable when in a raised position and may tip over, our products are built to last and use a sturdy steel chassis that offers a very stable platform in any position.
At The Recliner Factory, there is no middle man, shops or dealers as we sell directly from our factory. Without these middlemen, we can pass the savings directly on to you, making our products exceptionally good value.
Interested in a New Riser Recliner Chair?
Order a brochure below for more information on our riser recliner range.
If you suffer from poor circulation, there are many unfortunate side effects it can bring. explore the main causes of