The Best Chairs For People With Limited Mobility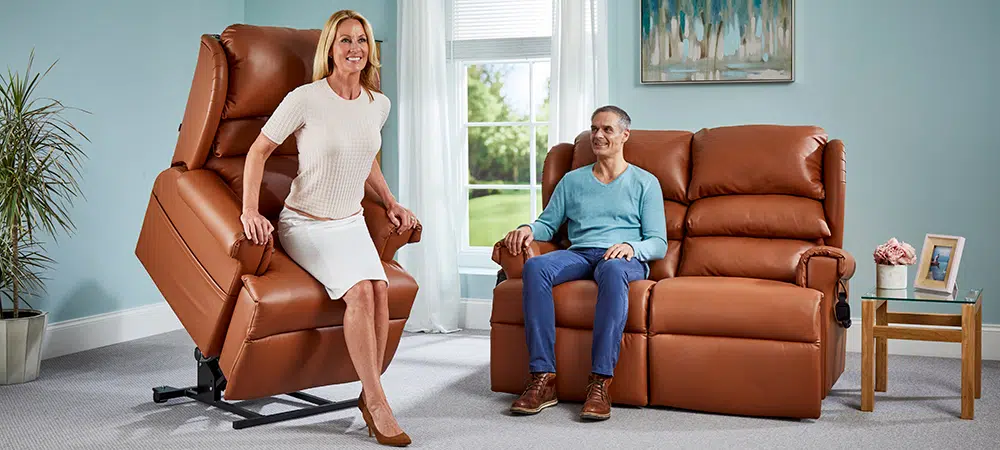 Almost 1 in 5 people in the UK suffer from limited mobility. Even the simplest of tasks, such as getting in and out of your chair, can become challenging. Here at The Recliner Factory, we know a thing or two about finding the best chairs for people with limited mobility. Here are 5 factors you should consider when finding the best chair for your maximum comfort and quality of life.
1. Ensure Your Seat Dimensions are Correct
Make sure that you carefully check the dimensions of the seat chair you are considering, so that it is suitable for your changing needs. A chair that is too large or small for you can actually worsen certain mobility issues.
For example, looking at seat width, if your chair is too wide, your back won't be properly supported which can worsen backaches.
Similarly, if your seat height is too deep it will put additional pressure on your knees which can worsen circulatory problems.
Discover more about finding the perfect sized rise recliner.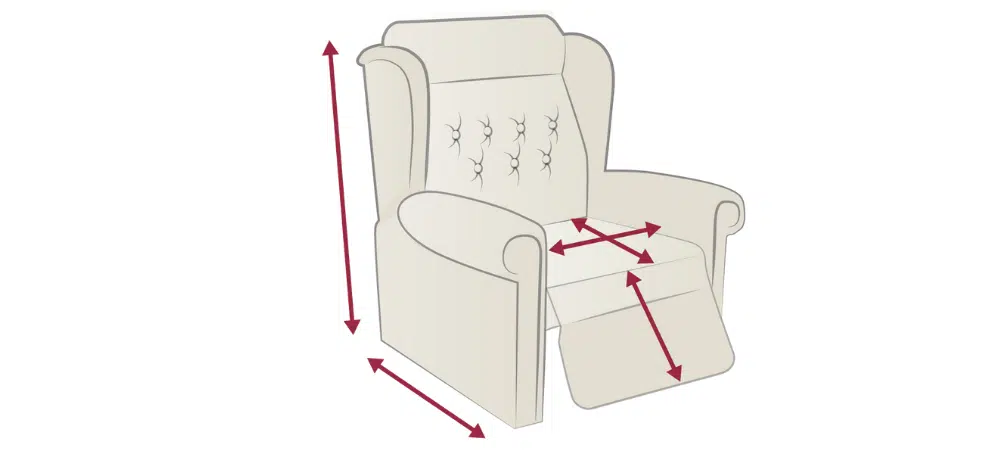 2. Look for Supportive Chairs
If you suffer from an issue that affects your mobility, you may find that you spend longer in your chair than you used to.
As mentioned previously, if you have limited mobility it's important to ensure that your chair provides you with the correct support in the right places.
Your chair should have the right amount of padding too- it should feel soft enough to be comfortable but firm enough to support you correctly.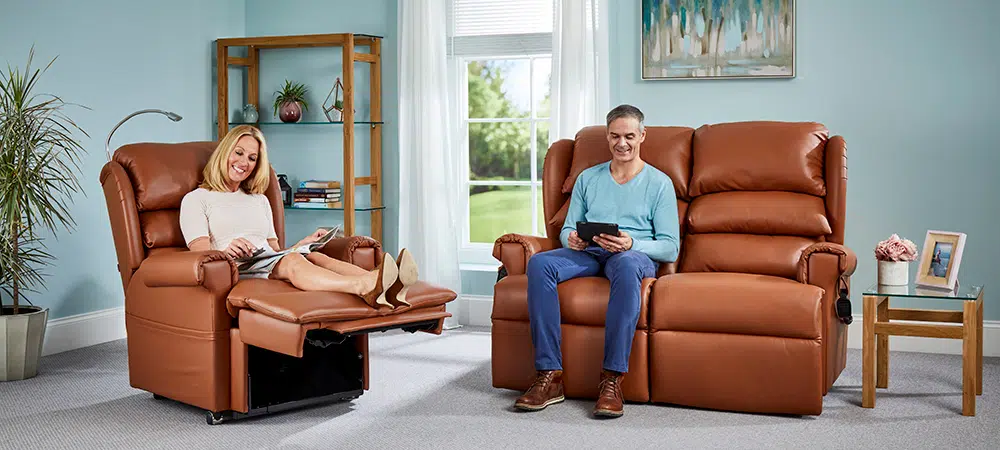 3. Comfort is Key
You may not have given much thought to the way you sit. The reality is sitting correctly can really impact your posture, balance, flexibility and above all, comfort.
With that in mind, the best chairs for people with limited mobility should provide you with comfort for the duration of the time you sit in the chair.
Top tip: Before you buy a chair, sit on it for a good 10 minutes to determine its long-term comfort. Our free no obligation home demonstration gives you the perfect opportunity to try out a chair for its comfort.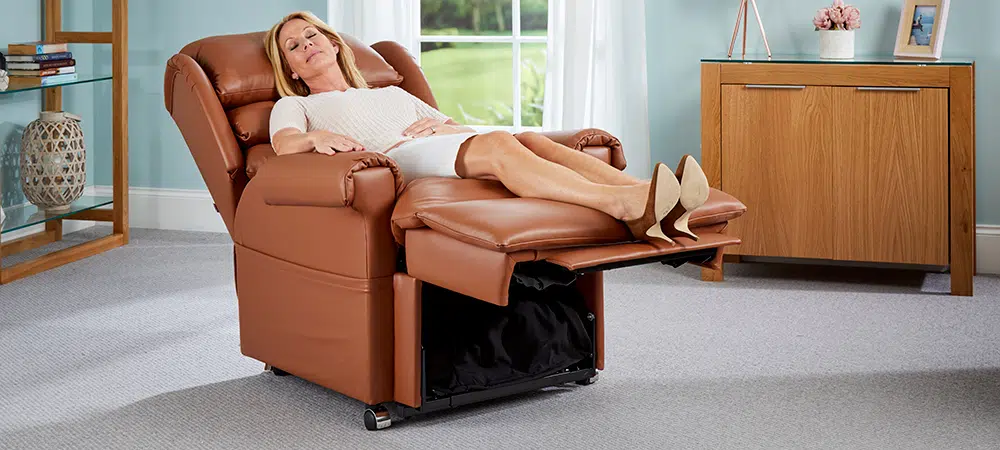 4. Choose the Correct Upholstery For Your Needs
Another important factor to consider when finding the best chairs for people with limited mobility is the upholstery.
The fabric on your chair should feel soft, comfortable, warm and have anti-slip qualities.
We would advise against materials that cause sweating, such as vinyl, as your chair can become slippery and uncomfortable.
Our chairs come in a variety of breathable fabrics for you to choose from, ideal for people with mobility issues.
For further advice, you may want to check out our comparison of Fabric or Leather recliner chairs here.
5. The best chairs for people with limited mobility are made to measure
If you find getting in and out of your chair difficult, a made to measure riser recliner makes it easy and effortless, placing no strain on your arms, legs or hips.
Riser recliner chairs allow you to adjust your seating position throughout the day. This makes them the best chairs for people with limited mobility as they allow you to find your perfect sitting (or snoozing!) position at the touch of a button.
Riser recliner chairs also can help support when standing. Getting into a standing position takes pressure from your joints if you suffer from limited mobility in your arms and legs and struggle to get in and out of your chair.
We hope this post has helped you with your search for the best chairs for people with limited mobility. If you think a riser recliner chair could help with your mobility issue, The Recliner Factory could help.
Interested in a New Riser Recliner Chair?
Order a brochure below for more information on our riser recliner range.
Discover the best mobility recliner chairs and a guide to choosing the best chair right for you. We have a