5 Key Features of An Orthopedic Chair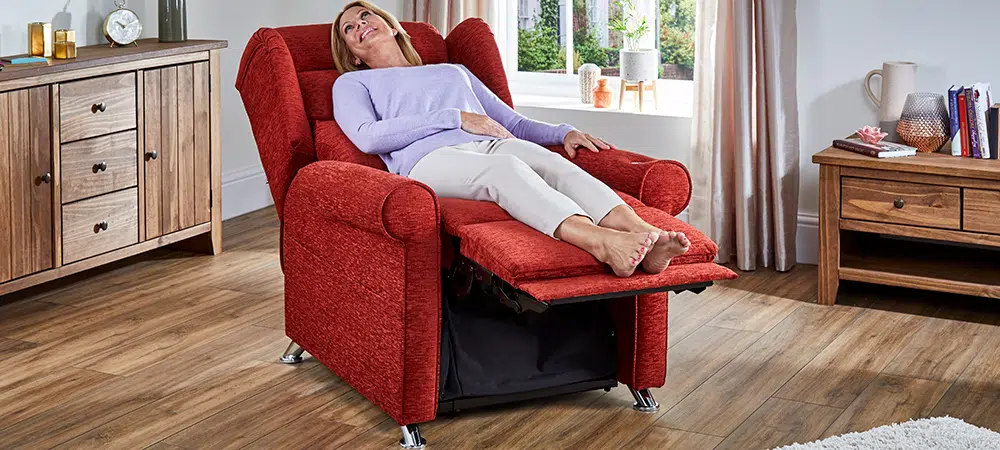 Discover the useful features and functions you can get with a new Orthopedic chair from The Recliner Factory, to ensure you have the best fit for you.
What is an Orthopedic Chair?
Orthopedic chairs are designed to give proper support to your spine and body to ensure you sit in the correct position. Due to their ability to be adjusted, they can help to provide temporary positional relief to aches and pains so you can sit more comfortably for longer.
Orthopedic Recliner Chair Positions
Take your comfort to a whole new level with a range of relaxing positions to choose from. At the touch of a button the smooth mechanism on all of our Orthopedic chairs glides into whichever position you need:
Rising
Our orthopedic chairs lift you effortlessly to your feet avoiding any strain on your arms, hips or legs – indispensable for the elderly or for those of you with limited mobility or a disability – and perfect for when you want to sit down too.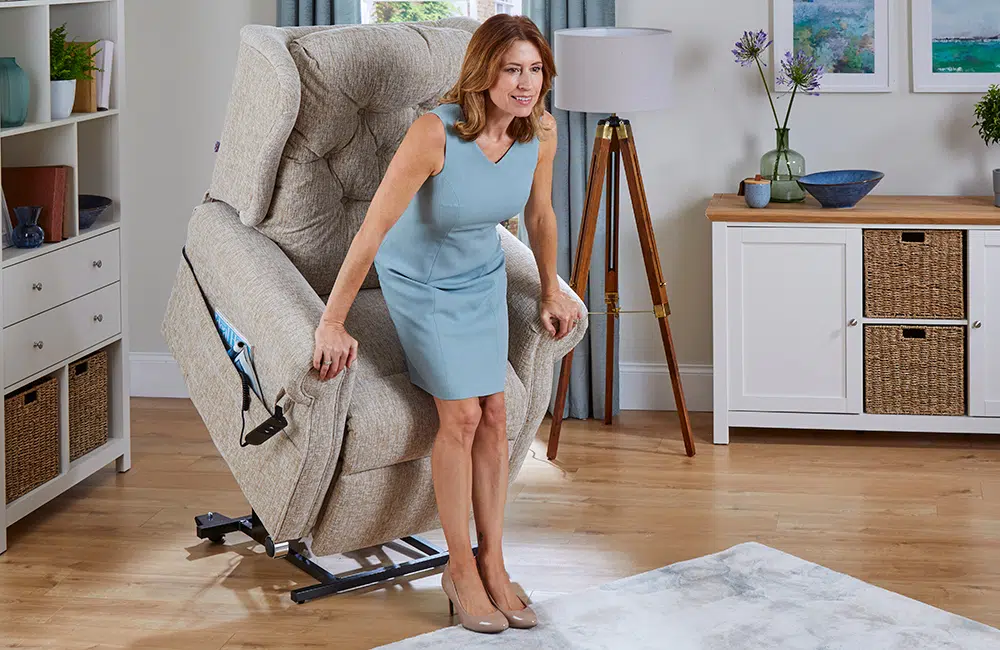 Sitting
Made to your specific size requirements, your orthopedic chair will support you perfectly, ensuring optimum seat height, depth and width. Ergonomically designed and beautifully proportioned, its supreme comfort makes it the perfect Orthopedic chair for now and the future.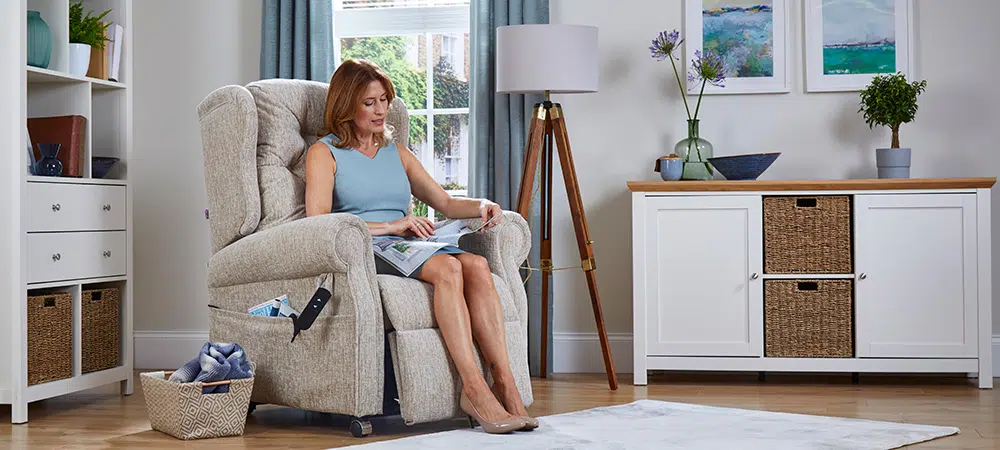 Feet-up
Take the weight off your feet at the touch of a button – your chair will be sized to fit your legs correctly so you will always feel supported. This is the perfect position for relaxing when reading, resting or watching TV whilst ensuring optimum comfort.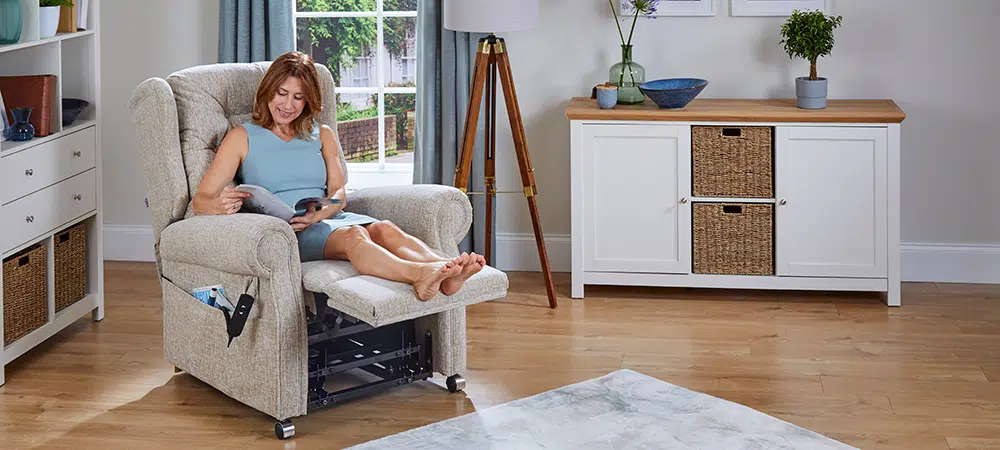 Reclining
This is the perfect position for that afternoon snooze or for enjoying a soothing massage from the optional built-in massage system. One touch of the control will lift you smoothly back up with no strain and no effort.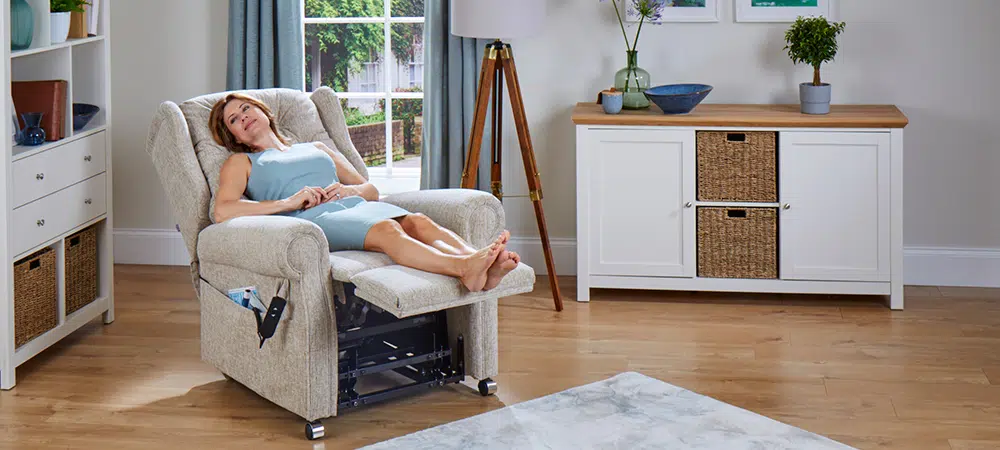 Single or Dual Motor?
You can choose from 2 types of Orthopedic chairs to suit your specific needs:
Single Motor Orthopedic Riser Chair
Single Motor Riser Recliner Chairs have one motor which controls the entire chair. At the touch of a button the chair goes into a reclined position with the footrest raised. The perfect position for relaxing and taking the weight from your feet.
Dual Motor Orthopedic Chair
Dual Motor Riser Recliner Chairs allow you to independently operate the back and leg sections, giving you more variation in your access to positions. Dual Motor Chairs are ideal for those who would like to take pressure off their legs and feet, whilst sat in an upright position.
Orthopedic Chair Sizing
At the Recliner Factory, we understand that not everyone is the same size, shape, weight or height – so neither are our chairs!
The correct seat depth, height, width and foot rest position are all essential to your comfort so all of our models come in a choice of 5 standard sizes.
This not ensures that you are correctly supported across your spine and body, but that pressure points are evenly spread so you feel comfortable for longer.  Find out more about our sizing options by clicking here.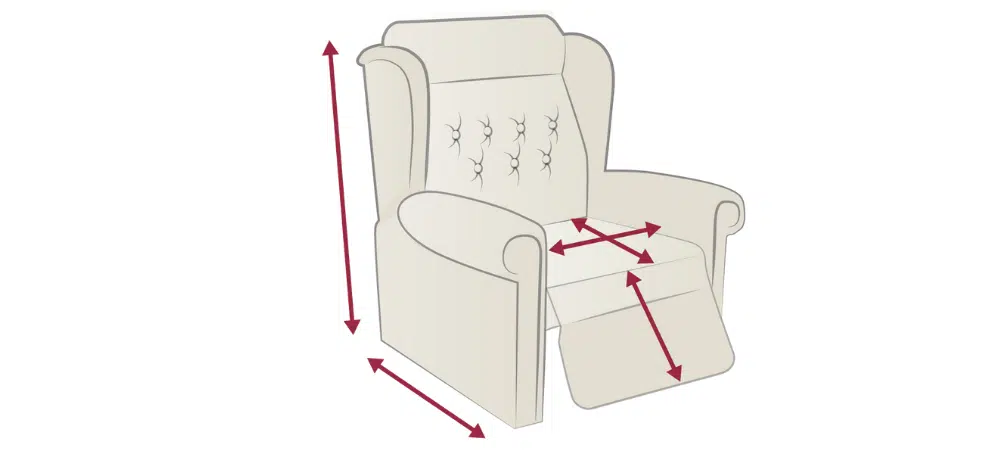 Styles and Fabrics
Each of our Orthopedic chairs are available in a wide range of colours, fabrics and patterns to suit your personal taste preferences.
With over 15 styles to choose from in leather, chenille, dralon, plain or patterned – you'll be spoiled for choice. We hold a huge range in stock so we can respond quickly to individual preferences – or we can even upholster your Orthopedic chair in your own fabric.
Interested in a New Riser Recliner Chair?
Order a brochure below for more information on our riser recliner range.
Our riser recliners adjust to a variety of positions and can raise you effortlessly to your feet, all at the…