Made To Measure Riser Recliner Chairs
At The Recliner Factory, we understand that not everyone is the same size, shape, weight or height – so neither are our chairs! The correct seat depth, height, width and footrest position are all essential to your comfort.
During your free home demonstration we can take all the details we need to hand-build a chair that is perfectly sized to fit you, so your recliner will give you the best possible support and comfort.
Get The Perfect Sized Chair
To help you sit comfortably, our recliner chairs are built around your needs. We take every little detail into consideration to make you as relaxed and supported as possible. 
Having the correct back height is fundamental to ensure your back is fully supported – ideal for temporary lower and upper back pain relief.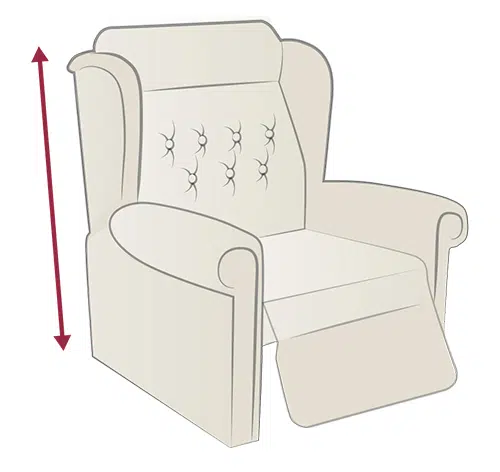 It's important for your chair to be the correct height both from the floor and the seat back height. Your back and legs need to be supported properly. If you have the correct sized chair, your feet should be flat on the floor with your knee forming a perfect right angle. If your chair is too high, your legs could be left dangling. If your chair is too low, your knees cannot rest properly.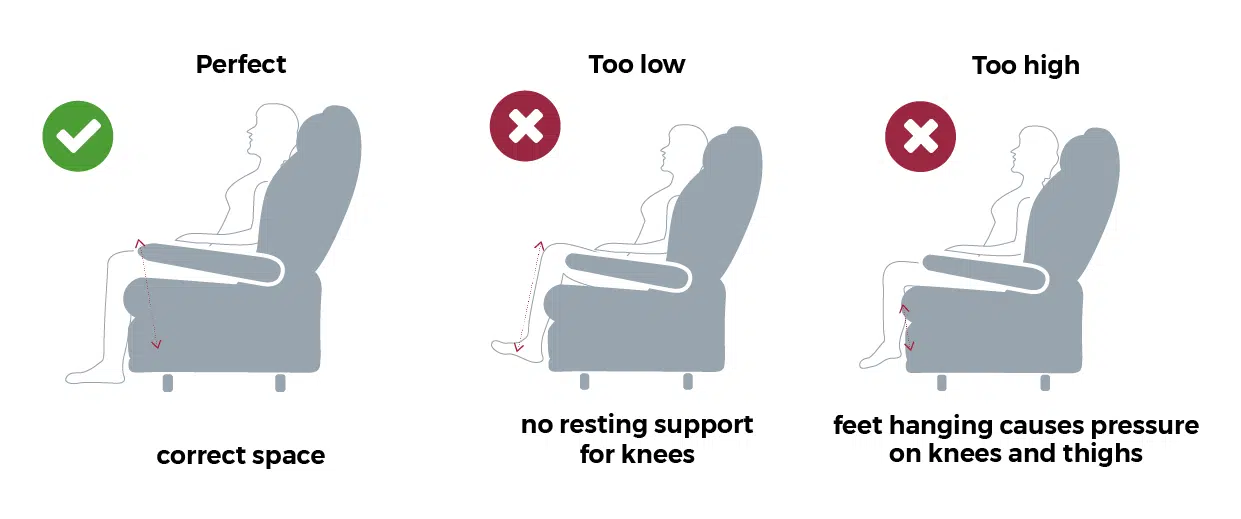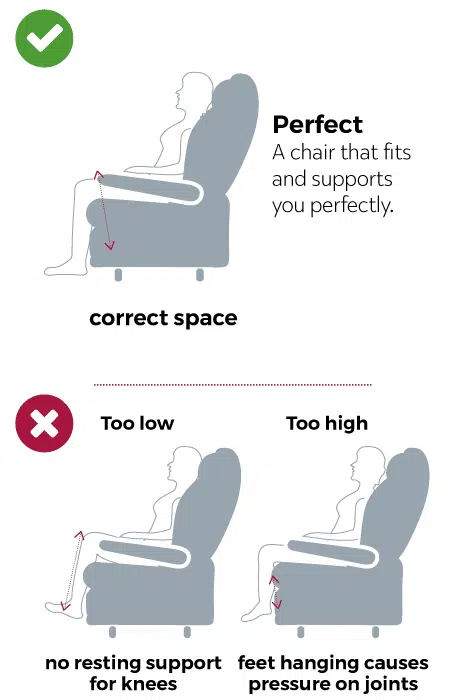 The width of your chair is based on your frame size, we ensure the chair is not too wide or too narrow.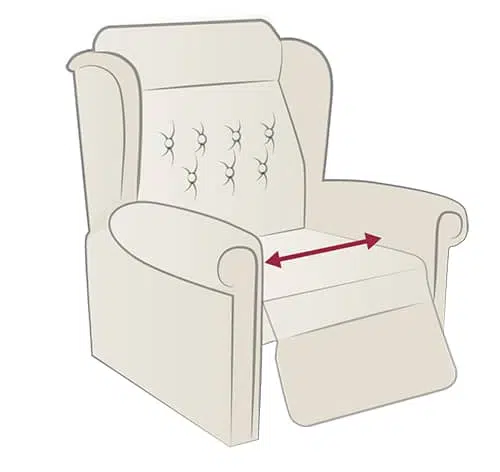 Firstly, you need to ensure that the chair you are sitting on is the correct width for your body shape and size. The width of the chair is important for your arm resting position. If you are sitting on a chair too narrow, the space you have around you is too tight and it will put pressure on your hips. If your chair width is too wide, your shoulders and arms aren't supported properly.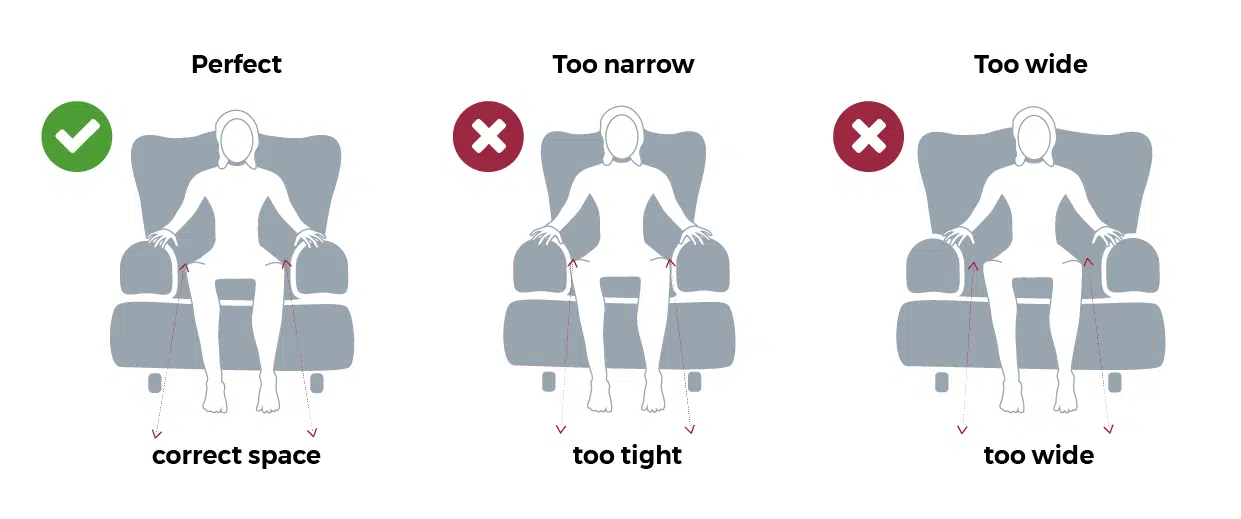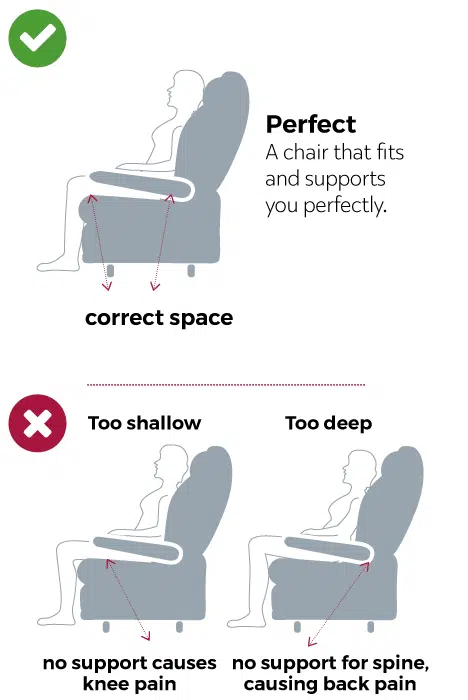 This is measured and tailored based on your height and leg length. Having the right depth ensures your hips and legs are fully supported, which helps to temporarily relieve pressure on joints.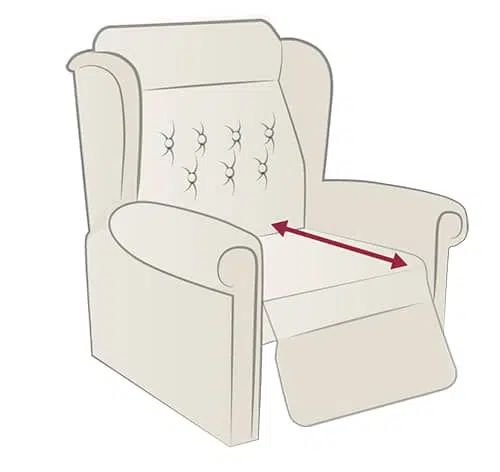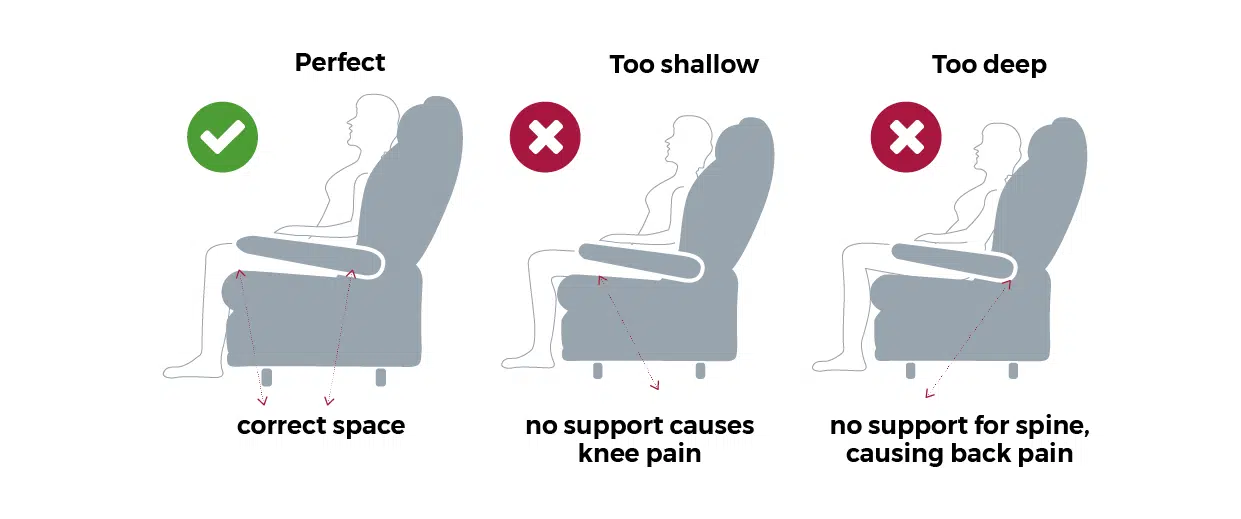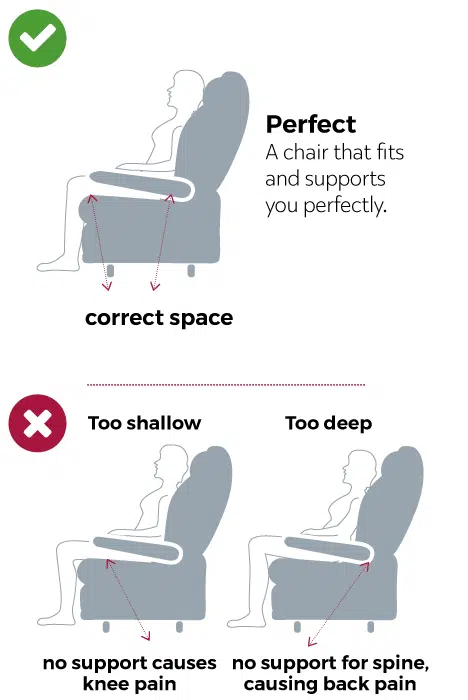 The length of the footrest is determined based on your leg length, the sizing ensures you have perfect support for your legs.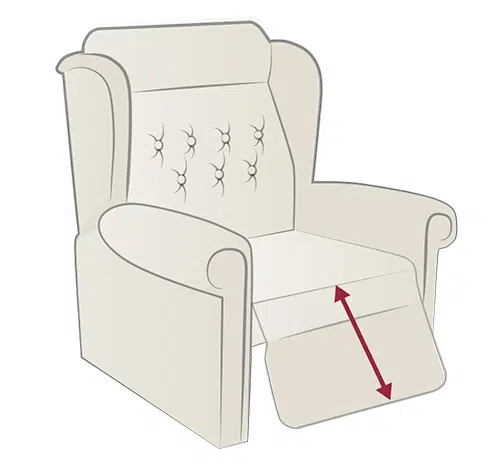 Your feet need to be in the correct position so they have the best support possible.